100% Human Branding
No Fillers or Preservatives.

A newsletter about branding, startups, and mission-driven companies aiming to make the world a better place.
👋 Welcome to issue #11 of For The Love, I'm so happy to have you all here, including the 118 new subscribers! And thank you to Marketing Brew for sharing my newsletter (and for your witty takes on all things marketing).
Today we'll be discussing:
The basics of branding building.

A roundup of new things that launched this week, including technology accessories to "solve your everyday problems."

Everlane's selling masks and they sound menacing.
If you have any curious friends that like learning about new brands and DTC trends, please share For The Love.
---
⚡ For The Love of Branding
There are a lot of things that need to work in unison to make a company successful, one of the most important being branding. But let's be clear, there's no amount of branding that's going to save a terrible product. 
See Juicero: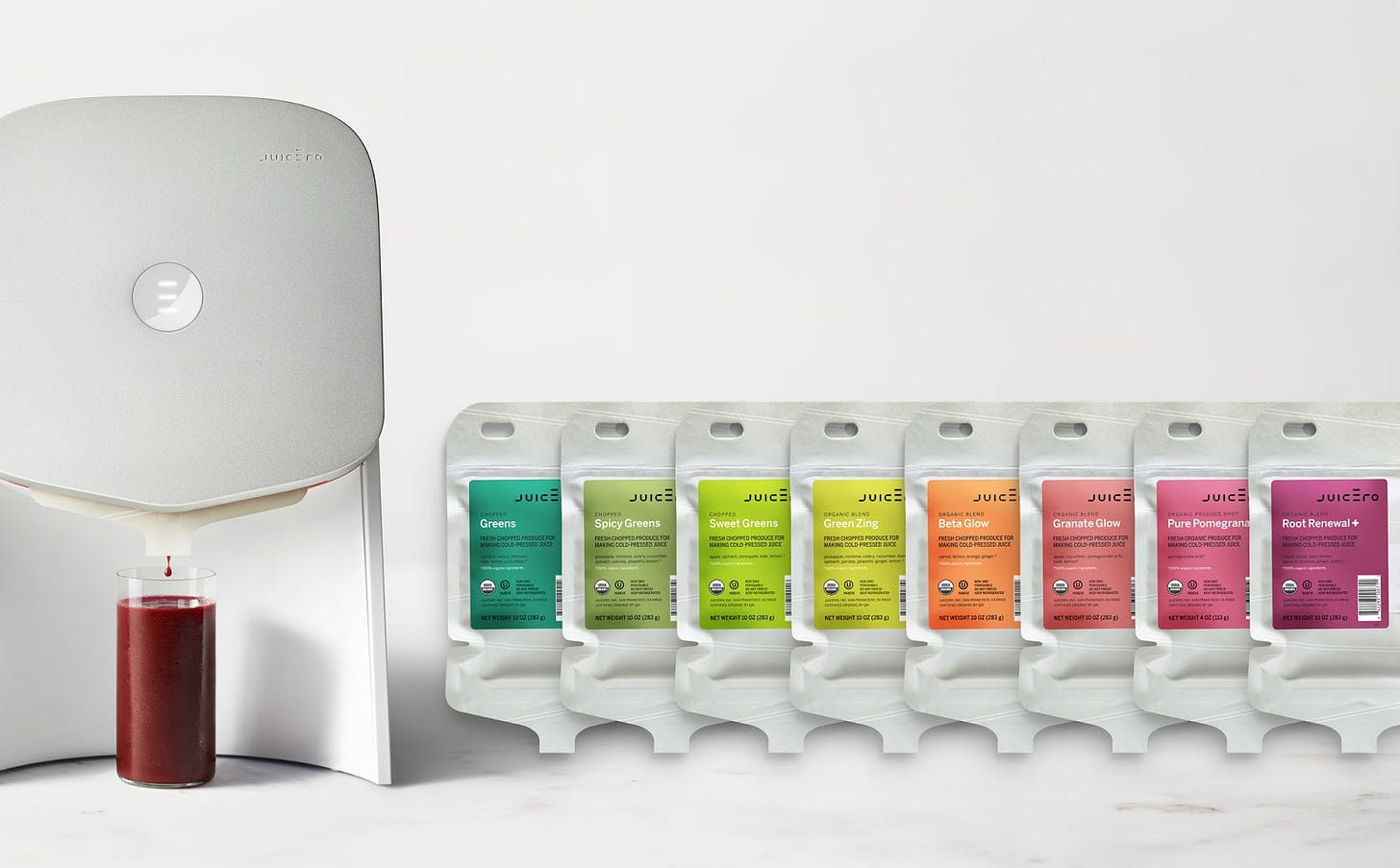 Or Theranos: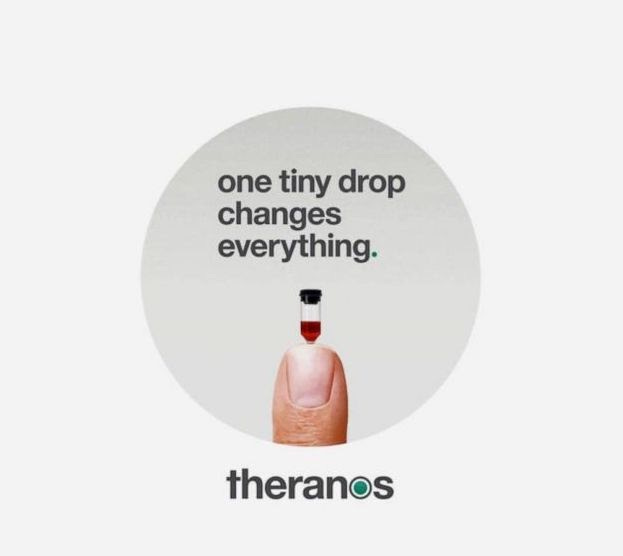 I mean, if Apple "inspired" branding can't save them, nothing can.
But what branding can do is show people what makes your product special, and, importantly, why they should buy it.
People don't buy products, they buy solutions. They buy things that solve a problem or fill a need. And when branding is executed really well, they are buying into a lifestyle.
"People do not buy goods and services. They buy relations, stories and magic."—Seth Godin
There are five key things to consider when defining a brand that not only sells but inspires:
1. Establish a clear value proposition.
We'll start with an obvious one—what makes your brand truly unique? Whether it's your product or your distribution channel your branding should lead with it. 
Apple is iconic (and often-copied, see above) for this reason—everything about their brand points to innovation. To say their branding is clean and minimal would be an understatement—it allows the product to speak for itself, positions it as a work of art, a marvel of technology, and points to the endless potential it possesses.
Minimalism extends to the messaging as well. Every word counts and adds layers of meaning—complex ideas simply, and beautifully expressed, just like their products.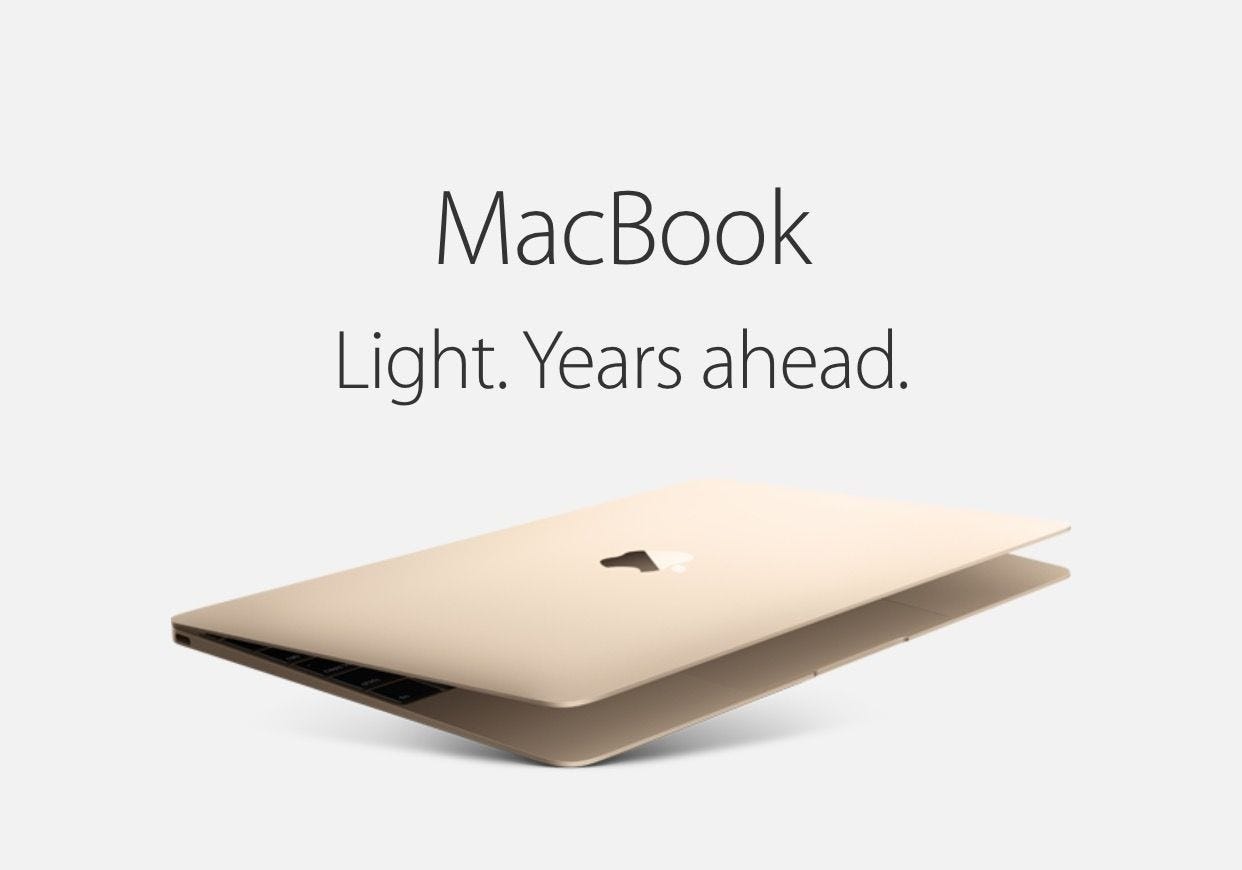 2. Communicate your values.
Whether your brand values are centered around sustainability or affordability, they should be visible everywhere. 
And when it comes to values-driven brands, it doesn't get much better than Patagonia. Their mission is completely ingrained in their brand—presented visibly and consistently.
Just take a look at some of their ads: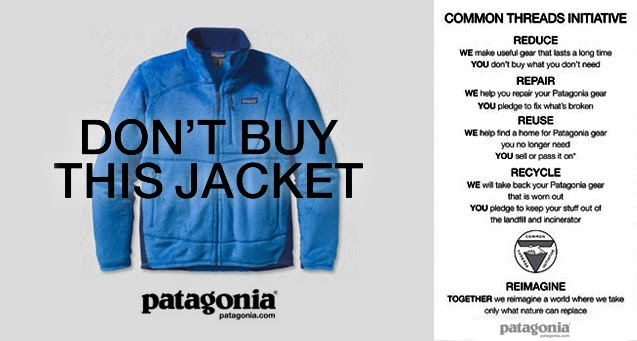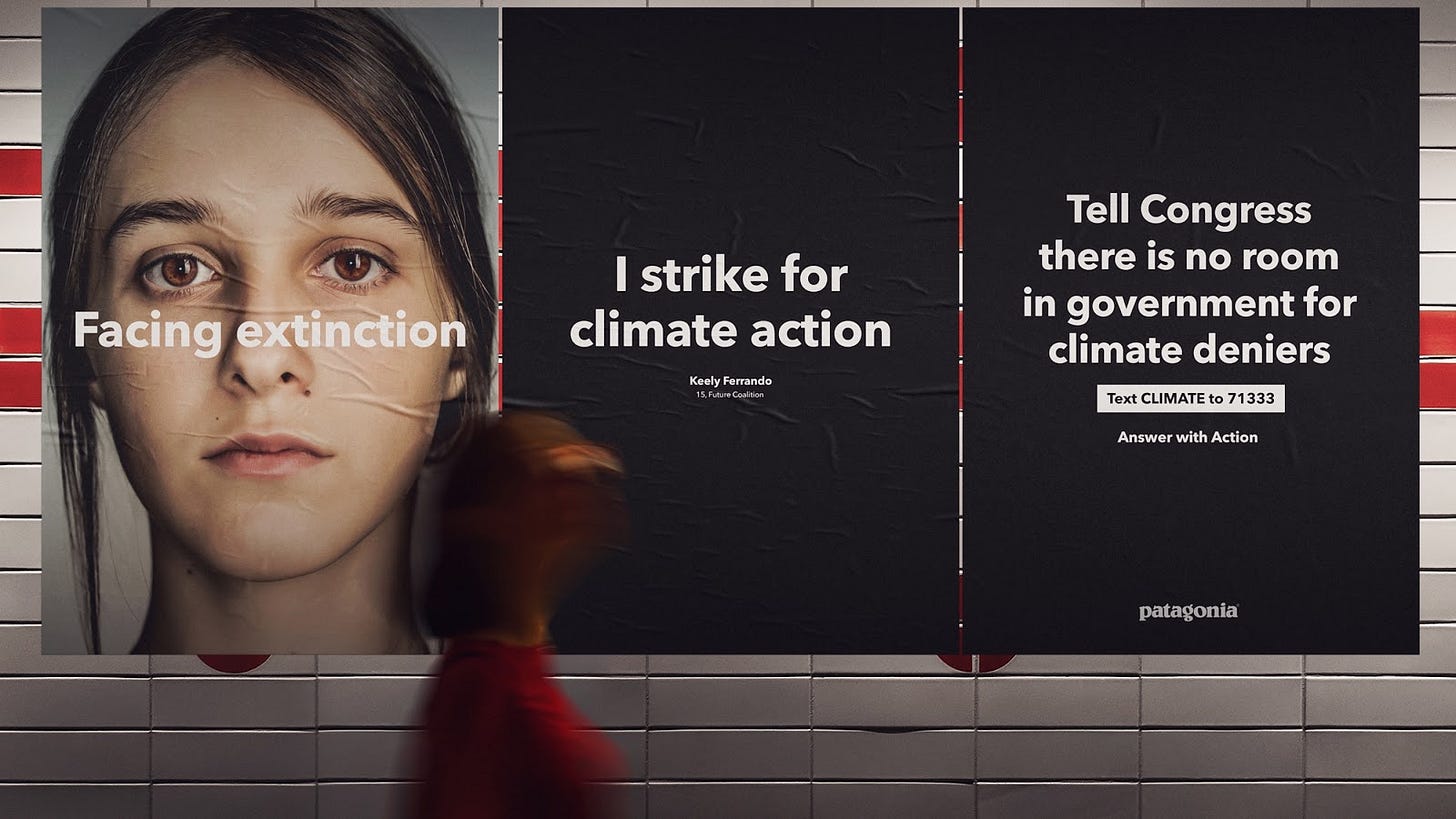 And most recently (accompanied by a campaign to "vote climate deniers out of office"):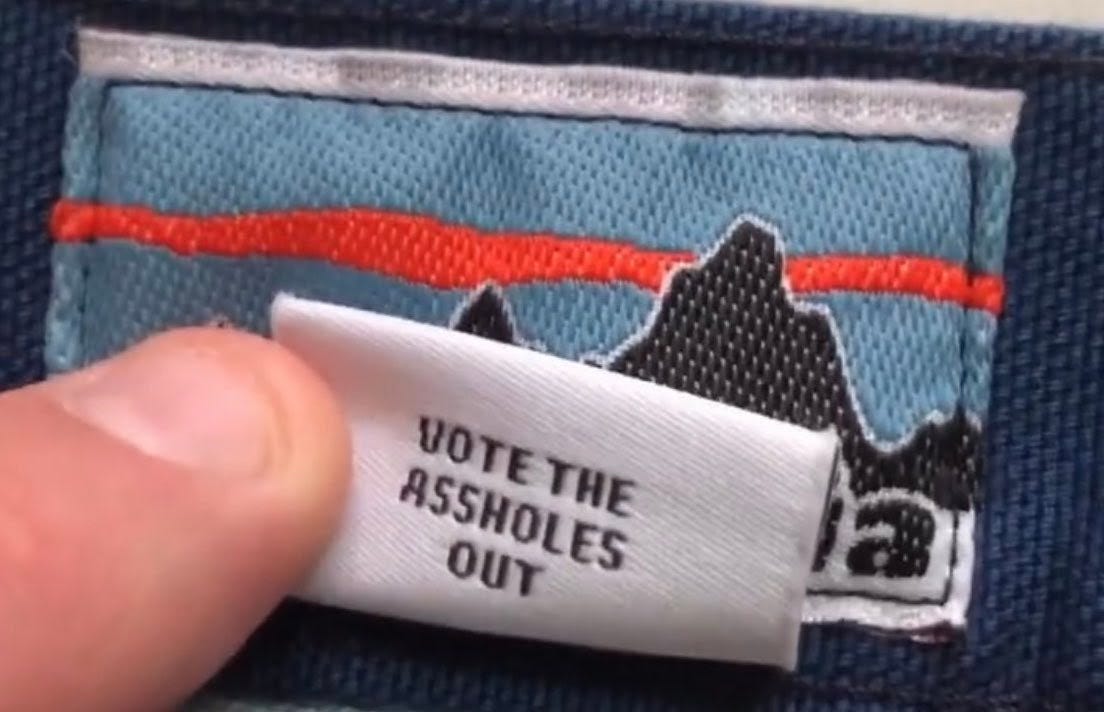 The environment is core to their brand (as represented in the mountain range pictured on their tag)—they don't shy away from their values and center their campaigns around them, even when it gets political. Has this lost them some customers in the process? Definitely. But it has also created an incredibly active, devoted customer-base, how not only shop but share their love of the brand. 
This is not because they make exceptional fleece (although that helps) it's because they stand for something larger than just selling products—something customers can connect with and believe in.
3. Incorporate your long term goals. 
Whatever your ambitions are, make them clear.
Amazon was named after the largest river in the world and billed as "Earth's biggest bookstore." Notice they said earth—implying they may add some other planets too. And, at this rate, Jeff Bezos may soon have Mars' biggest bookstore too.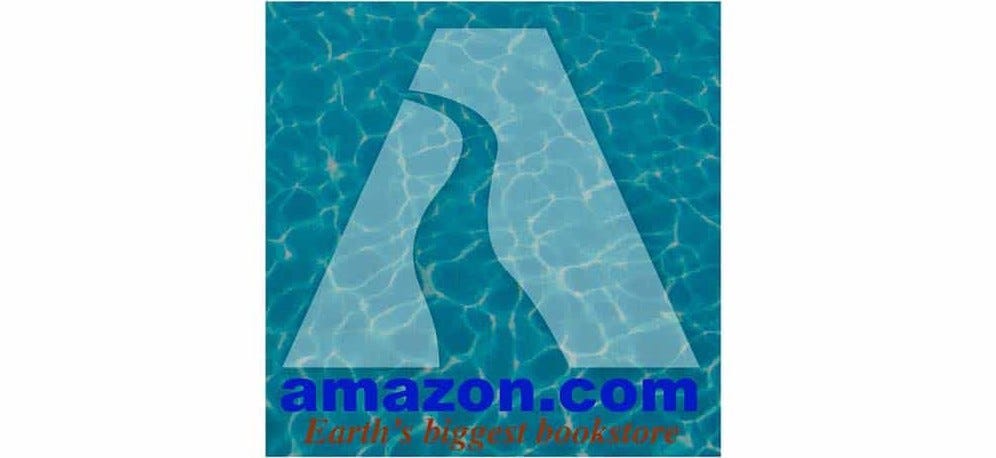 As the business evolved so did the logo—to an arrow pointing from A to Z, illustrating that they have everything you could need and more. This is not an overly designed brand, nor particularly stylish. It is about functionality, speed, efficiency, affordability, and a very big vision.

4. Speak to your core audience, and only your audience.
Your branding and messaging will be much more impactful if you say something specific to a small group of people, instead of something broad to a large group of people.
Much like Apple, Nike has very minimal branding allowing them to highlight their innovative product and their athlete partners—these are high performing products for high performing individuals.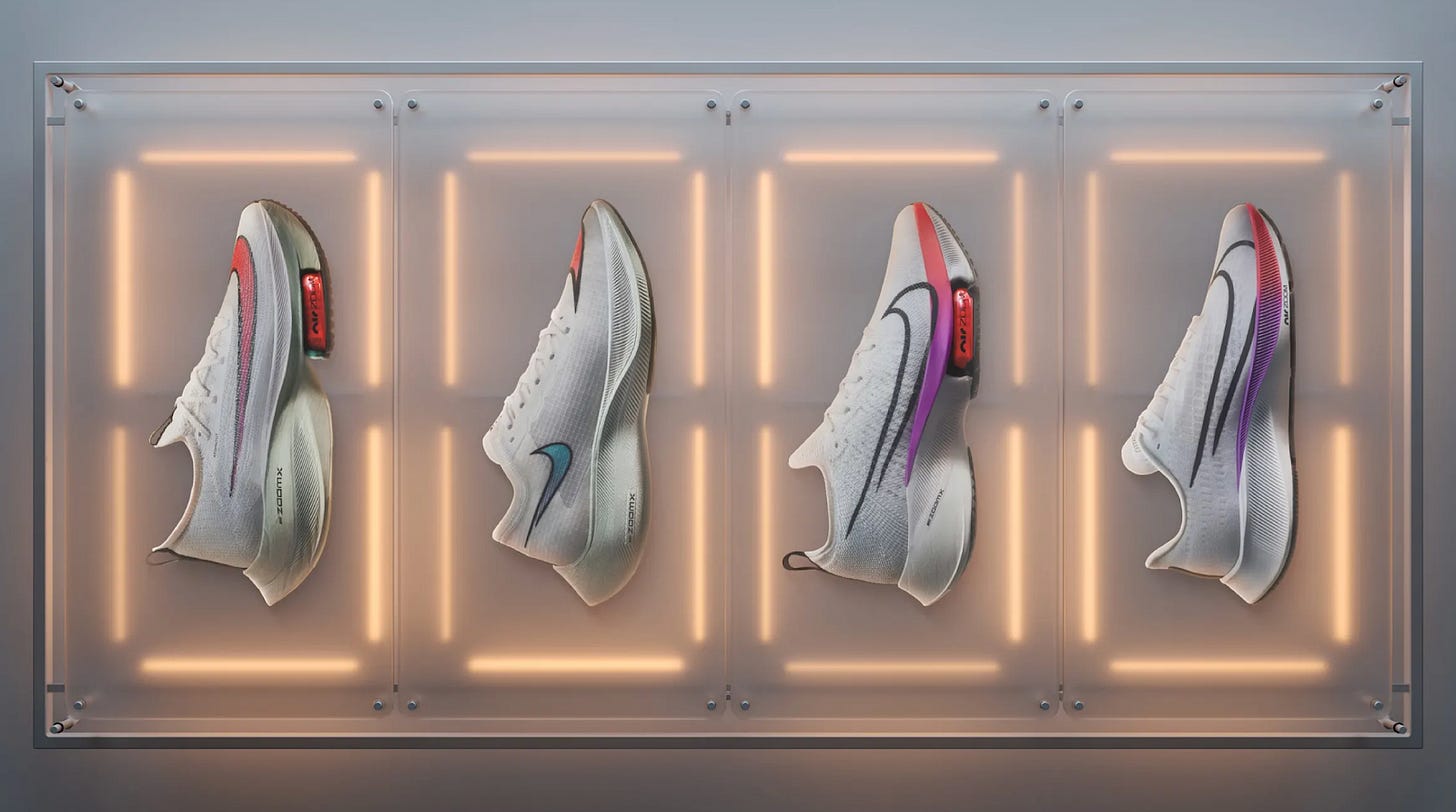 Take, for example, their earliest campaigns that spoke directly to runners, not people that like running, or those that might like running—to "the serious runner." 
Or this ad for the Eagle. "It's definitely not a training shoe. The Eagle is made to be worn on race day."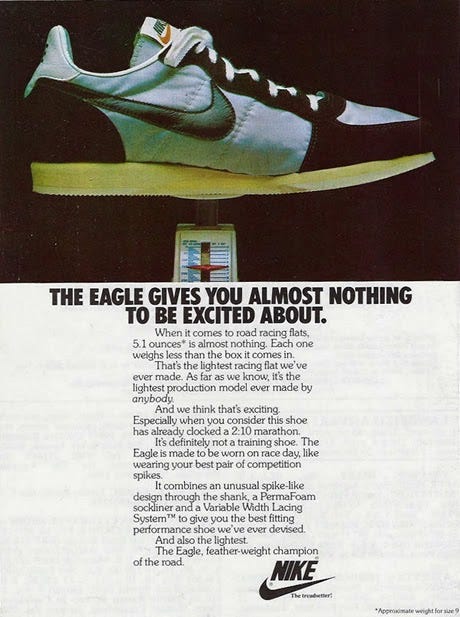 Nike is directly speaking to professional athletes, creating a clear picture of the type of person that needs this shoe, and in the process, connecting with a whole bunch of people that want to be the type of person that needs this shoe. 
By leaning into a small group of customers that would become brand evangelists, Nike positioned itself as an integral part of a specific lifestyle and attracted many others who want to live that lifestyle as well.
5. Don't dwell on perfection—test, and iterate. 
Branding should be thoughtful, refined, and strong, *but* a brand is meant to evolve. You may have an idea of what your brand should look like and sound like, but I guarantee it will change over time (as every brand we've discussed has). 
Just look at Netflix—as their business model shifted from mail-order DVDs to a comprehensive media and technology company, their branding evolved along with it. Which is good, because this was their first logo—get it? You can order "Flix" from the "Net"? They really went all-in with the flying film reel.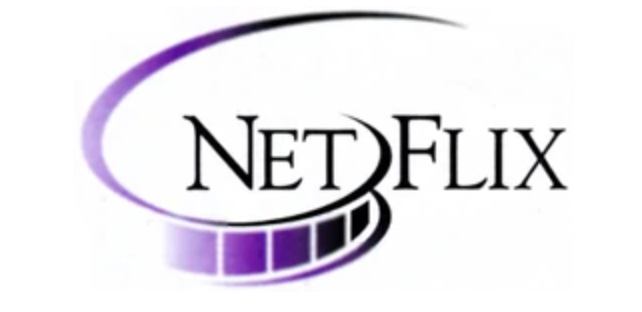 They've since upgraded to a much more sophisticated logo and animation representing "the spectrum of stories, languages, fans, & creators that make Netflix beautiful—now on a velvety background to better set the mood." It's a cinematic logo for what is now a truly cinematic experience.
As I said, creating a strong brand is not the only factor in a company's success, but communicating your values and goals effectively to your core customer will get you pretty close. Just make sure you have the product to back it up, or at the very least, one that squeezes juice marginally better than a human.
---
"Products are made in a factory but brands are created in the mind." — Walter Landor
---
🔥 For The Love of Newness
Nolli launched technology products "helps you live, work and play better"—i.e. phone cases, batteries, and plugs in sophisticated pastel shades.
If you're in need of a new pair made from plants, newly launched Kengos is for you.
Finn launched a line of dog supplements (think multivitamins and calming aids).
---
🔍 For The Love of the Details
An Everlane email popped up in my inbox this week and the subject line was... interesting to say the least.

My first thought was: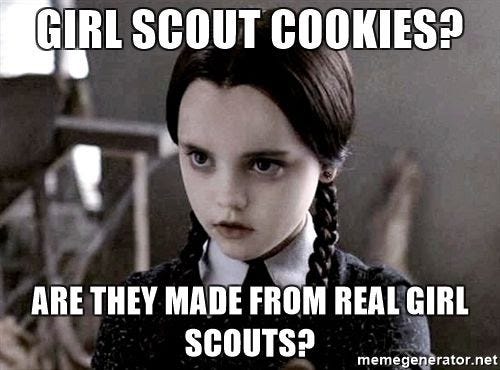 Needless to say, I have some questions. Maybe the email will give me some clues.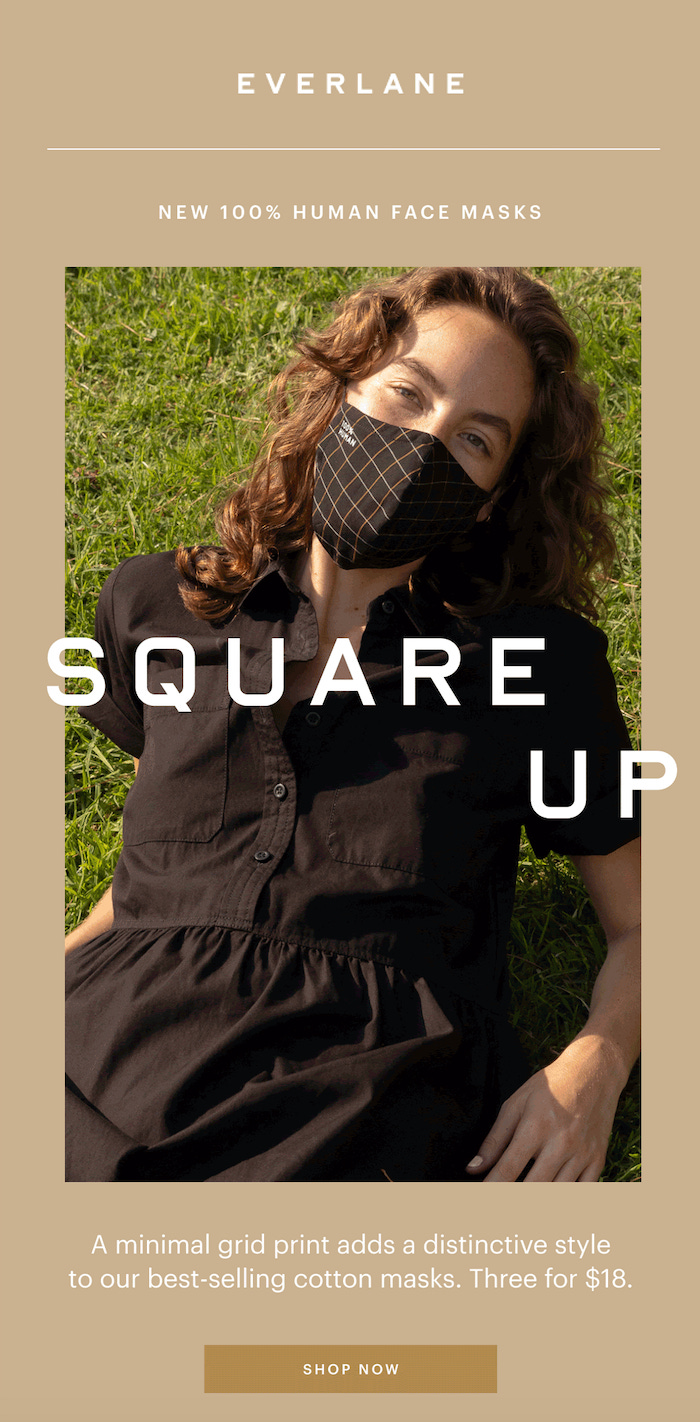 Oh, okay, no explanation here, huh? Not sure how they can be 100% human and also made of cotton but okay. At least I can rest easy knowing they've got a "distinctive style."
Maybe they're saying these masks are only for people that are 100% human? Should the human-alien hybrids from the X-files not wear them? Or are they for 100% of your human face?  
I'm going to give Everlane the benefit of the doubt and assume there's an explanation to be found somewhere on their site, but for now, I'll live with the mystery… and the nightmares.
Thank you for being part of For The Love! 
---
A few more things...
Is there a topic you think I should cover? Or a funny ad I can dissect? I'd love to hear from you! You can email me at info@ajasinger.com, respond to this email, or drop it in the comments ⬇
Know someone who'd enjoy this newsletter? 
Was this newsletter forwarded to you?
---
Written by Aja Singer, a brand and creative strategy consultant interested in all things startup, mission-driven, and community. Born in Canada. Based in Brooklyn. You can also find me on Instagram and Twitter.